Crafting and Diy projects are a fun way to get your patient or loved one active, while also promoting creativity and expression. Taking note of crafts that are easy to execute, yet interesting, and appealing to all, I have included some of the ones I liked most in this post!
Arm Knitting would be perfect for caregivers who are dealing with loved ones or patients that have slower mobility skills and might not be able to wield the tools for traditional knitting. It's an easy way to get them back into their passion (or a great way to get someone started) and best of all, it's a wonderful way to spend 15-30 minutes of the day making something tangible that they can be proud of.
---
These crowns and hats made of toilet paper rolls are just so adorable. They're easy to construct and they can make playing dress-up with your child even more special.
---
Most kids enjoy having a playhouse, but have you ever heard of making a play-castle using only cardboard boxes and Washi tape? It's really that simple. You can use everyday cardboard boxes to make the castle outline and let the kids go wild with Washi Tape to create designs.
---
Tie Dye paper looks amazing, and it's a plus that it's super easy to make. The supplies needed for this project are minimal and you might even be able to find them around the house! Not to mention, after making the paper, you can draw on it!
---
Art is good way to express yourself and get creative. So why not try this fun experiment? It's relatively mess free, great for all ages and lists easier alternative methods to get to the finished product. When you're done, you could even frame it and hang it on a wall!
---
If fashion is your thing, but don't want it to be too complicated to make, take a look at this blanket-turned-sweater wrap tutorial. You can get crafty and repurpose an old item by making it into something fashionable, all without sewing! Wonderful for people who have limited mobility.
---
This would be a great project for caregivers with loved one or patients with memory issues. The thumbprint serves as a piece of art and a reminder of one's self!
---
A constellation jar is a lovely idea for space-enthusiats and those who often find themselves looking up at the nightsky. It's great as a night light and could even help with identifying constellations! Made with minimal materials, this project is great for any day.
---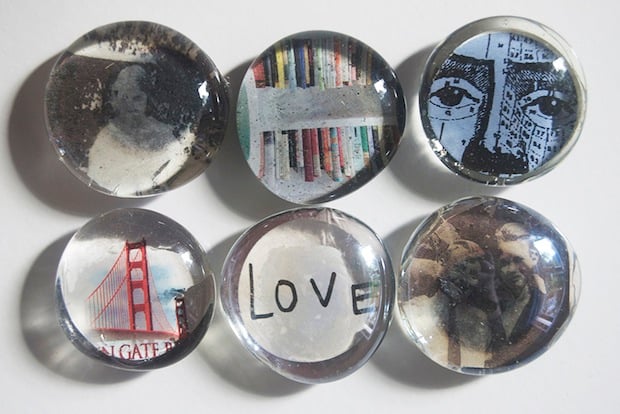 Trying to keep memories alive is really important when it comes to mental health and stability. So, creating magnets using beloved pictures is a delightful way to maintain them, while also using imagination and innovation. They are done in minutes and are a great keepsake!
---
Going green is a good idea for everyone, which makes it a perfect opportunity to create! This bag is not only a fun craft project, but it has many uses, including it being a produce bag. It requires a bit of sewing,it's super practical and will last quite a well!
---
This craft project is warm, comfy and full of memories. A quilt made of t-shirts is a great way to collect memories and share them with others!